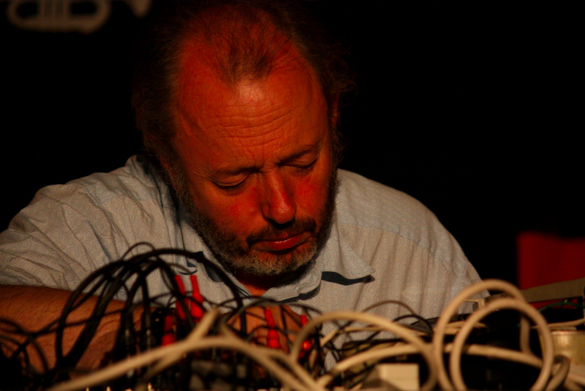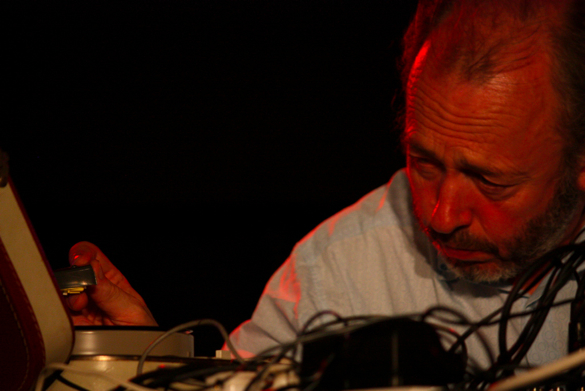 Volga, Rotterdam | 17:15 – 18:15
Philip Jeck (turntables, electronics).
Philip Jeck once made an installation with 180 turntables. The 58-year-old British sound artist called this prize-winning project Vinyl Requiem. In a more intimate setting, a performance by Philip Jeck is equally intriguing. Contrary to light-fingered turntable artists from the American hip-hop scene, Jeck only needs two rickety portable record players and a tiny keyboard to bring his "plunder phonics" to life. Using all kinds of fragments from records, the Englishman builds up new compositions of which imperfection appears to be the intrinsic beauty. At the Festival, Jeck is on the stage together with the Norwegian artist Hild Sofie Tafjord. As the daughter of a tuba player, Tafjord inherited a fascination for brass instruments. Her specialism is the elegant French horn. On her debut album Kama, from 2007, the musician from Norway proves that she doesn't shrink from manipulating her improvised notes electronically.
More info here