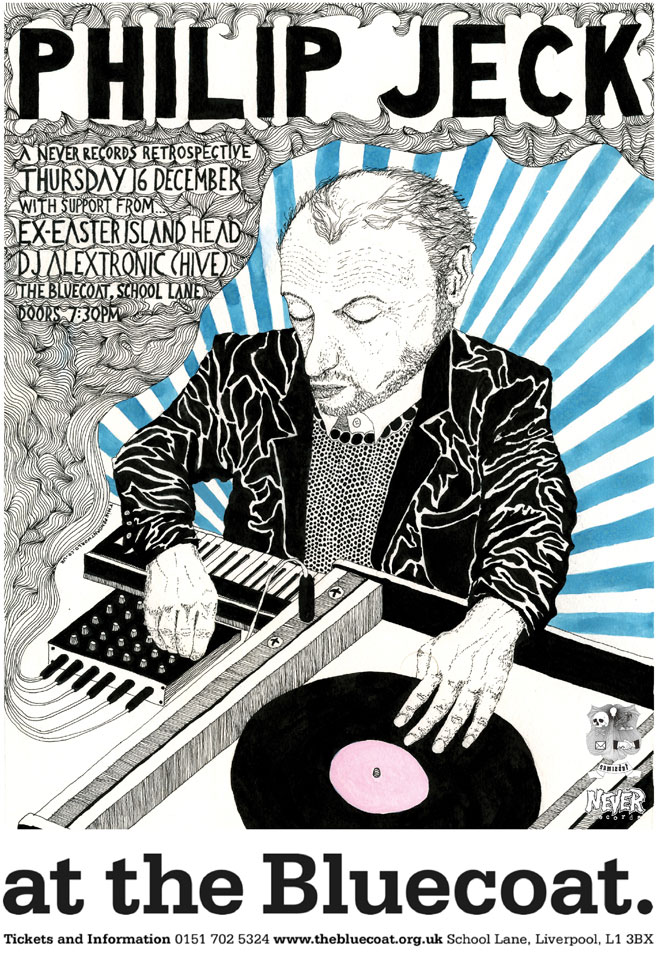 On Thursday, Philip Jeck appears live at Liverpool's the Bluecoat, with support from Ex-Easter Island Head and DJ Alextronic (Hive)
During the lead-up to Ted Riederer's Never Records installation at the recent Liverpool Biennial, Mugstar, Hot Club de Paris, Philip Jeck and others were recorded live and cut direct to vinyl, capturing the heart and soul of the current Liverpool leftfield music scene. For this special event Jeck, renowned for his soaring soundscapes using predominantly with turntables and electronics, returns to the Bluecoat to create a unique composition from these records. Ex-Easter Island Head's piece for mallet guitars opens the proceedings.
A collaboration between Samizdat and the Bluecoat as part of PRS for Music Foundation's New Music Plus. North West scheme.
For further information and tickets: www.thebluecoat.org.uk